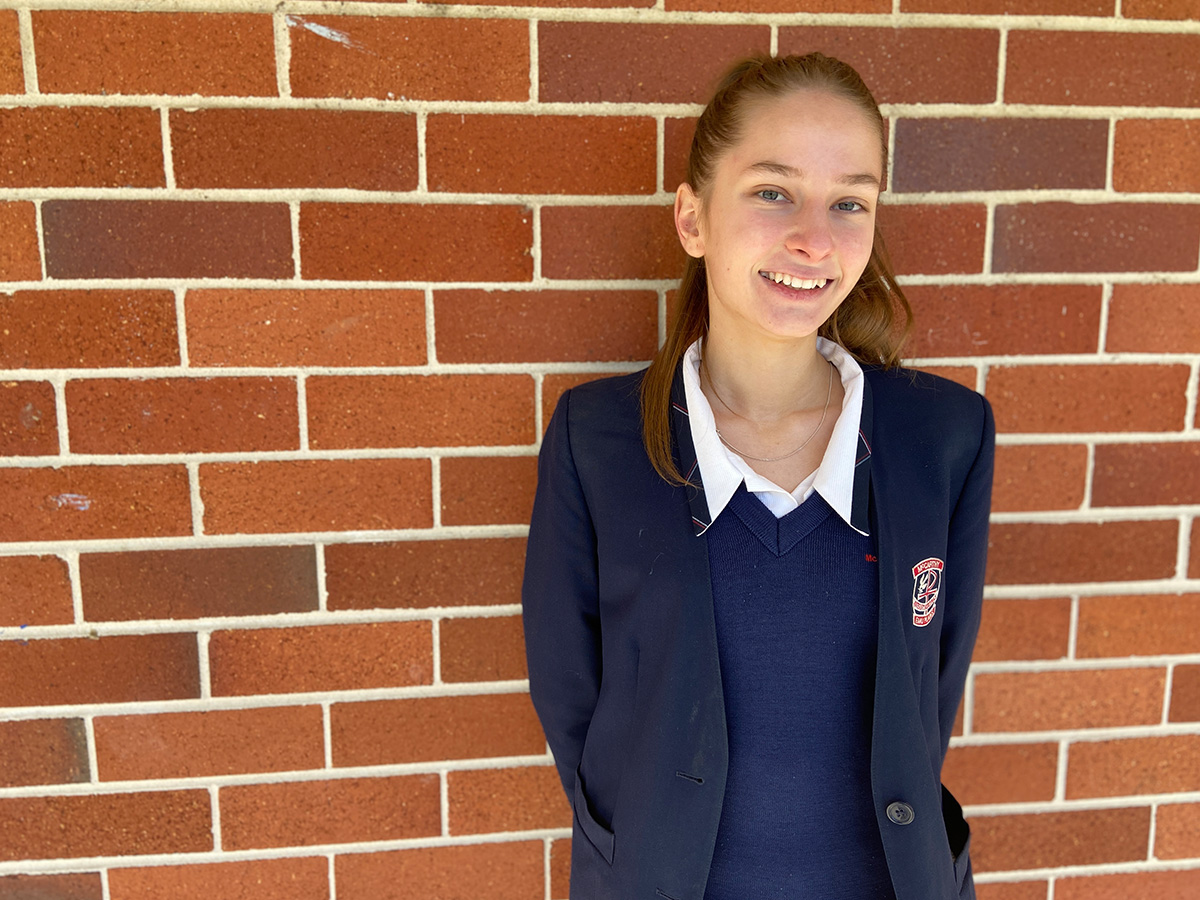 Jovana Trifkovic is following a career in business.
Despite a year of line learning being the root of anxieties for many Year 12 students, some are about to head into their exams stress-free, having already earned entry to university.
Penola Catholic college student, Jovana Trifkovic, has for a long time wanted to pursue a career in business. However, her experience in Year 11 put an extra wall up between her and her goal.
"It was hard, especially because most of the time last year, it was remote learning," she said.
"I was very worried that I wouldn't get the marks that I needed to get into my degree."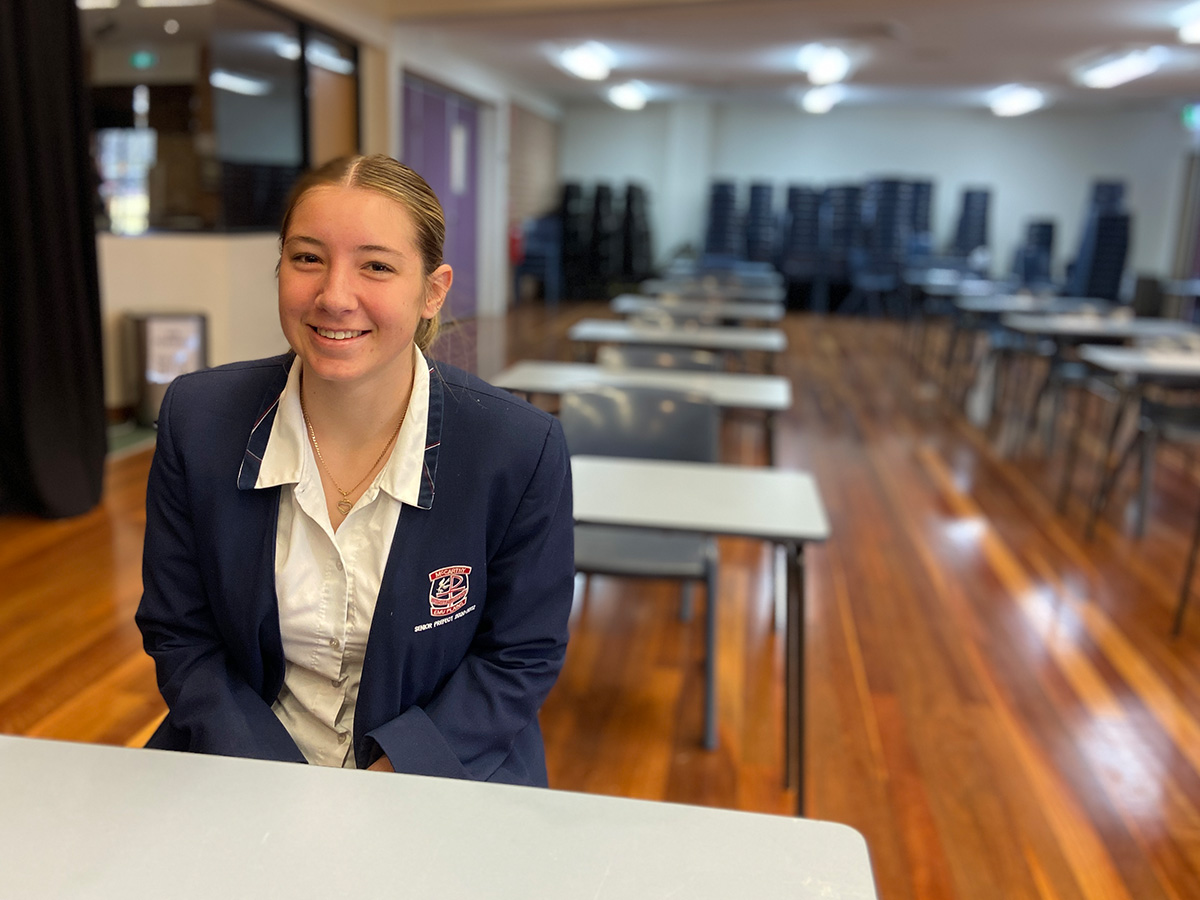 Ella Wickenden has a goal of being a high school teacher.
Ella Wickenden, also from Penola Catholic College, had the same experience, with her ambition to become a high school PDHPE teacher seeming further and further away.
"It was a struggle, as I have really bad anxiety," she said.
"I struggle not being around people or not having a schedule, and not always having my work planned out for me, so it was hard to get things done. I was unmotivated."
However, both students received early entry into courses of their choice, even prior to undertaking their trial exams.
For Jovana, knowing that she's been accepted into a Bachelor of Business Administration at the Australian Catholic University has taken away a lot of her HSC anxiety.
"I feel like for me, they're less stressful because I know I have something that I can go back to," she said.
Though Ella's offer into a Bachelor of Education (Physical and Health Education) at Australian College of Physical Education is conditional, she's ecstatic to have some security.
"With the course that I've gotten early entry into, I have to get a minimum of three band fives, and one of them has to be in English, so I'm not able to full take my foot off the pedal," she said.
"But, it still takes some of the weight off, it means that I at least got some good marks in Year 11!"
Western Sydney University has rolled out their first round of offers as part of the HSC True Reward this week.
They're hoping to continue the upward trajectory which has seen thousands more students offered early entry each year since 2019.
"We know just how much disruption there has been over the last few years and the impact this has had on the senior years of schooling. We remain committed to taking the uncertainty and stress out of the application process as much as possible," said Vice-Chancellor and President, Professor Barney Glover.
By relieving the pressure of securing a particular ATAR, students can focus on successfully completing their final exams. Ultimately, by doing well in the subjects they are passionate about they can gain access to their course of choice and ultimately their career ambitions.
The written HSC exams formally begin in October.