DISCOVER CATHOLIC EDUCATION
Transforming learning - Curiosity to clarity
Explore the amazing opportunities we're creating for our students
Penola Catholic College Emu Plains offers a quality education for students of the Greater Penrith and Blue Mountains area in Years 7-12.
Our newly transformed college is named in the spirit of Australia's first saint - Mary Mackillop - and her first school in Penola, South Australia.
Learning and wellbeing programs focus on building the key values of courage, compassion, integrity and hope in all aspects of school life.
The college is also part of the prestigious P-TECH program that allows students to work in close partnership with Price Waterhouse Coopers (PwC), Telstra and IBM.
Students are given the opportunity to develop skills in design thinking, problem solving and critical thinking in application to cyber security, robotics, artificial intelligence and communication capabilities.
Students develop strong employment capabilities and credentials that will assist their resume and post-school options.
Learning at Penola is dynamic and aims to build student confidence to learn through inquiry developing skills to be both an independent and collaborative learner.
The college's Learning Framework, starting in Year 7, enables students to work in close partnership with teachers and build their learning capabilities and self-confidence.
Stage 5 and 6 students learn to be independent and self-motivated in their learning achieving success.
Our college's 2020 HSC results were absolutely outstanding, making Penola the premier college for HSC success in the Greater Penrith and Blue Mountains region.
The college supports students in their HSC learning pathway by ensuring each student has a HSC Learning Coach to guide and mentor them throughout the challenging HSC journey.
At Penola we have high expectations, believe in our students and support each student with a HSC Learning Coach to achieve their absolute best enabling them to flourish in the career choices post-school.
---
Here's a highlight of what Penola Catholic College offers your child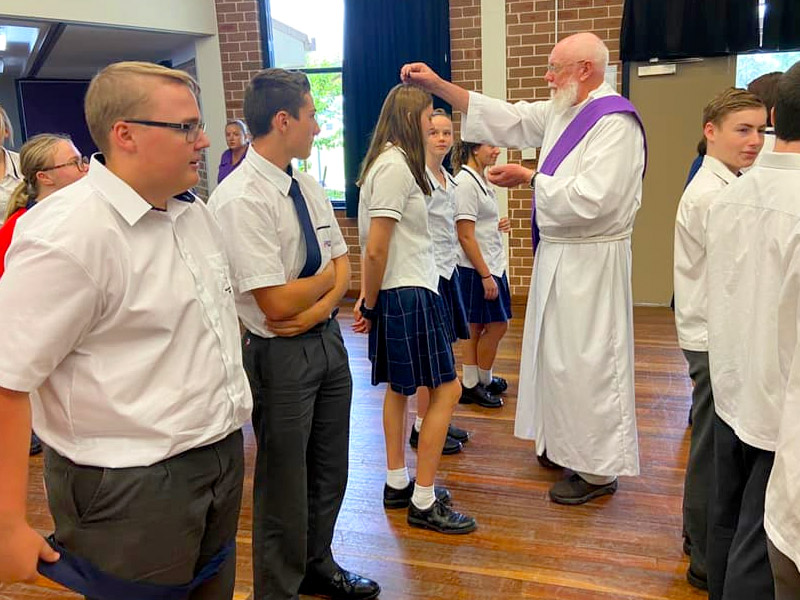 Cultivating a Catholic imagination
The beliefs and traditions of the Catholic faith are the foundation for our learning, teaching and relationships. Students are supported in becoming independent, thoughtful and compassionate young people and we work together to ensure learning at Penola Catholic College is inclusive, positive, challenging and enjoyable. Students are involved in a diverse range of faith experiences that reflect and enhance our Catholic heritage, mission and enthusiasm for social justice, ecology and school initiatives that enliven Catholic faith and morals.
Catholic Life
Religious Education
---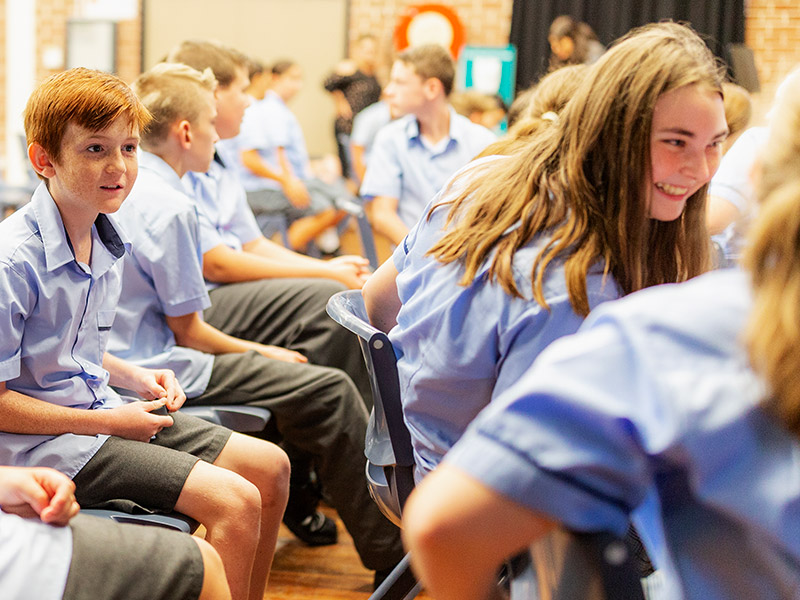 Students are treated with dignity and respect
We acknowledge and welcome parents and caregivers as the primary educators of their children. Penola is a safe, caring and welcoming environment where staff value and demonstrate the importance of continual professional learning.
---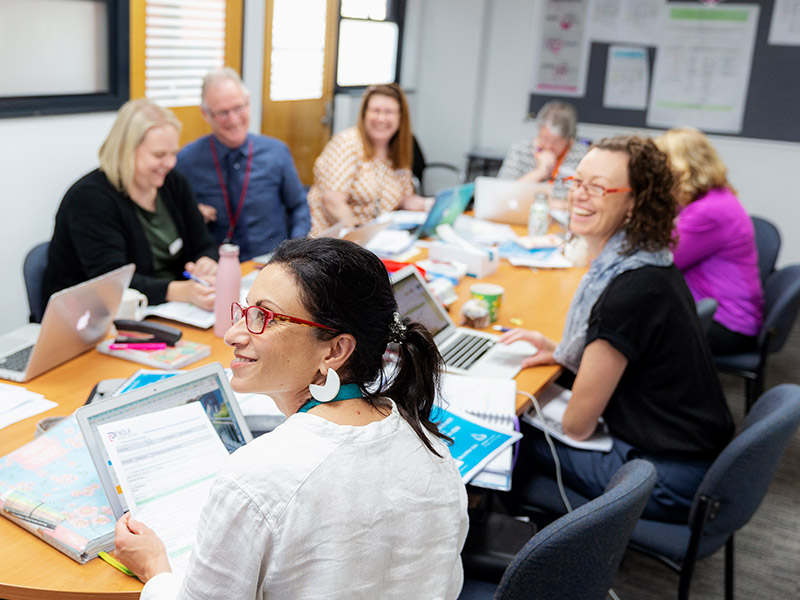 Exceptional educators
Our staff are committed to fostering a learning environment that is both positive and rigorous and we aim to provide a comprehensive and diverse education that includes an extensive range of activities above and beyond traditional curricular lessons, all underpinned by a strong pastoral framework. Whether teaching or in the office Penola Catholic College staff are part of a system committed to transforming the lives of every student, every day.
Learn More
---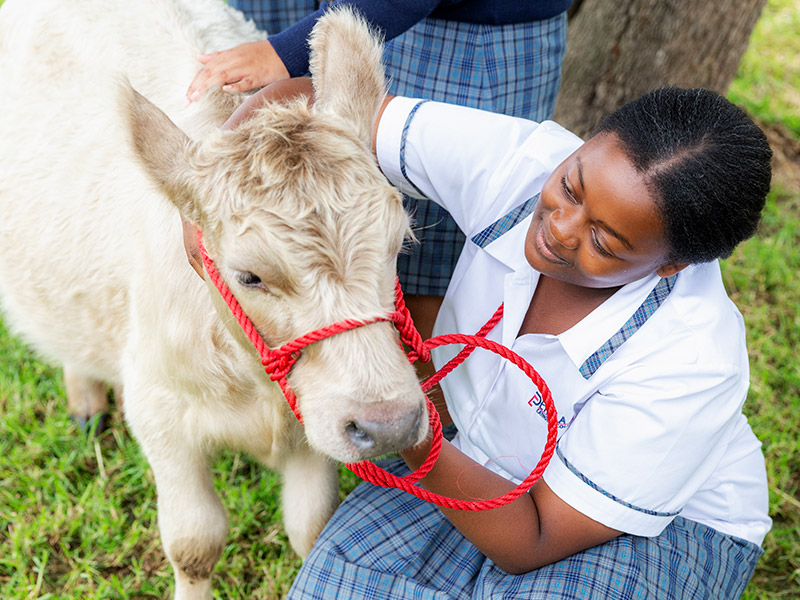 A broad and diverse curriculum
Penola Catholic College is a learning community where the values of Integrity, Justice and Peace are brought to life for students, staff, families and the wider community of our parish and diocese. Students are challenged throughout their education to strive for personal growth and development in the spiritual, academic and community spheres. Penola Catholic College has a broad and diverse curriculum designed to meet the needs of all students and to develop their individual talents. The curriculum offered at the College has the scope and breadth to cater for students at all stages of the learning journey, offering both challenges and support.
The Learning Journey
Courses & Subjects
---
Penola is a Pathways in Technology (P-TECH) college
Penola is the only Catholic school in NSW to be designated as a P-TECH College. P-TECH enables students to be involved in developing enterprise skills in conjunction with our Industry Partners, Telstra and PwC. Students have access to and acquire very specific skills in order to be successful in diverse career pathways. In conjunction with P-Tech, we offer the iSTEM course. iSTEM and P-Tech involve real world problem solving and the development of Critical Thinking, Collaboration, Communication, Adaptability and Creativity.
Learn More
---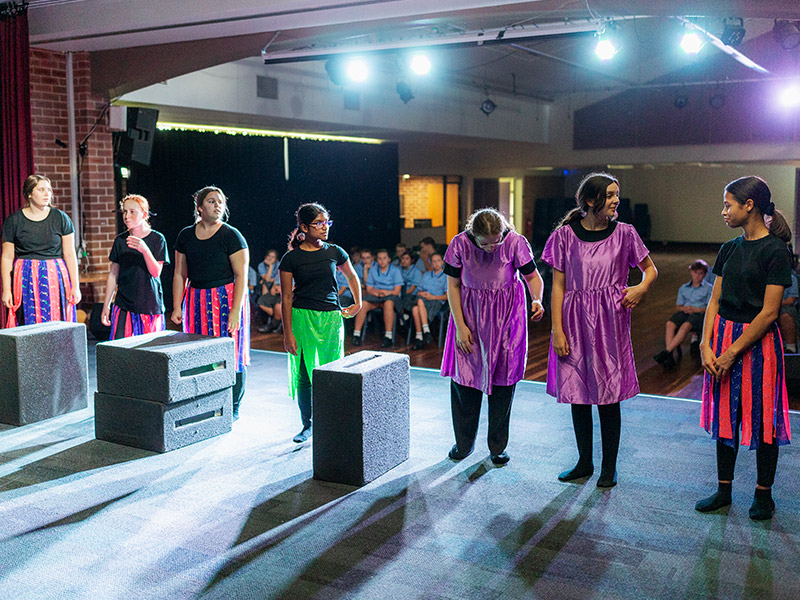 Extra-Curricular Programs
Enriching the lives of our students outside the formal curriculum is a priority and we aim to provide students with the option to participate in a variety of co-curricular and extra-curricular activities including:
Big History Project
CAPTIVATE performing arts program including dance, drama and music
Debating and public speaking
Duke of Edinburgh
History, Geography, Mathematics and Science competitions
University links from Year 9 onwards
Student leadership opportunities
Learn More
---
Learning Enrichment
At Penola we recognise that each and every student is different and learning needs to be tailored to students' individual needs and abilities. Our learning support team works alongside teachers and parents to set learning goals and strategies to enable students to be successful learners.
Learn More
---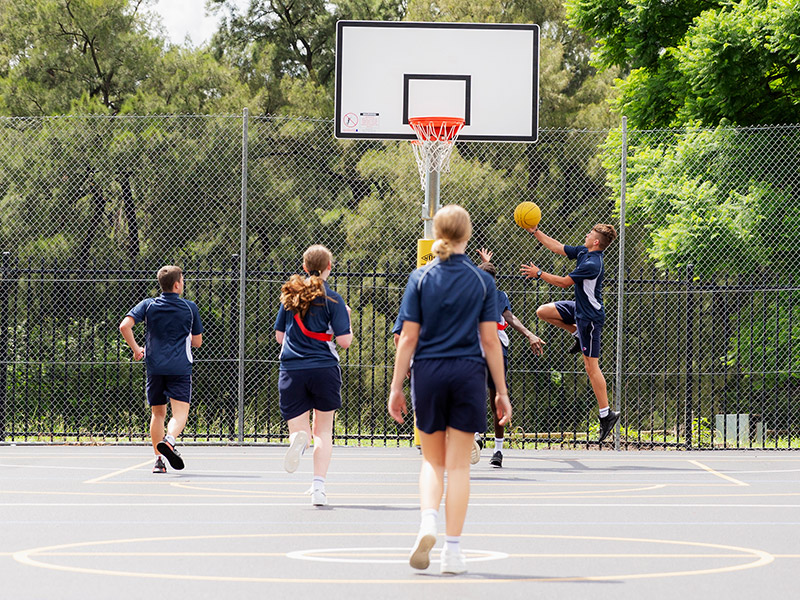 Sporting opportunities to state and national levels
Our sporting heritage is something that we are proud of and we encourage our students to enjoy the sporting activities that we have on offer including competition sports such as AFL, cricket and cross country and noncompetitive activities such as bush walking, golf and ice skating.
Learn More
---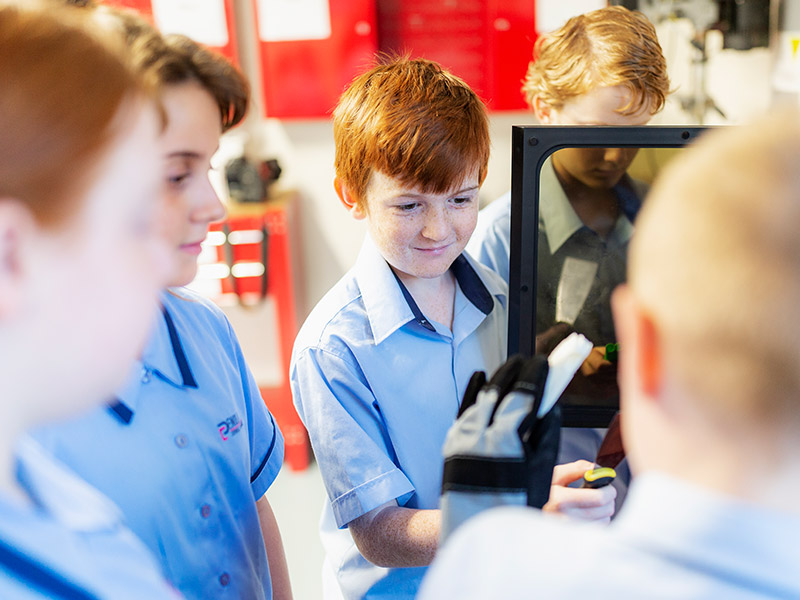 We look forward to welcoming you to our community!
Why not contact the school to enrol today and discover the many benefits of joining the Penola community.
HOW TO ENROL
CONTACT US