Why Us?
Let us help you decide on the right school for your child.
Discover Catholic education
Penola Catholic College is a vibrant and contemporary school offering quality education for students.
Explore the amazing opportunities we're creating for our students.
Discover Catholic education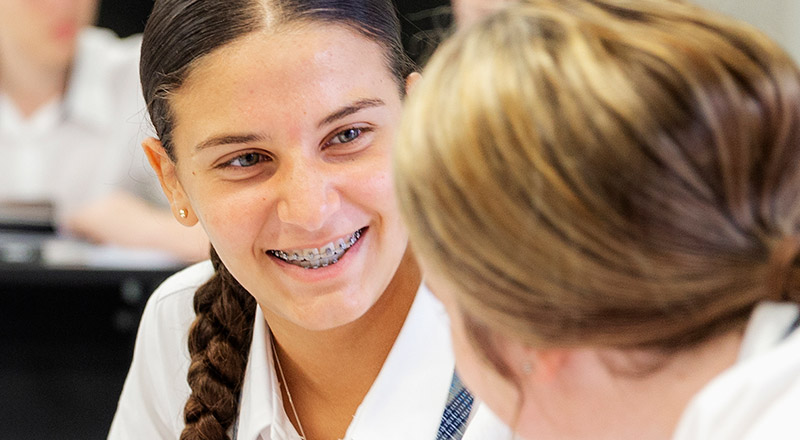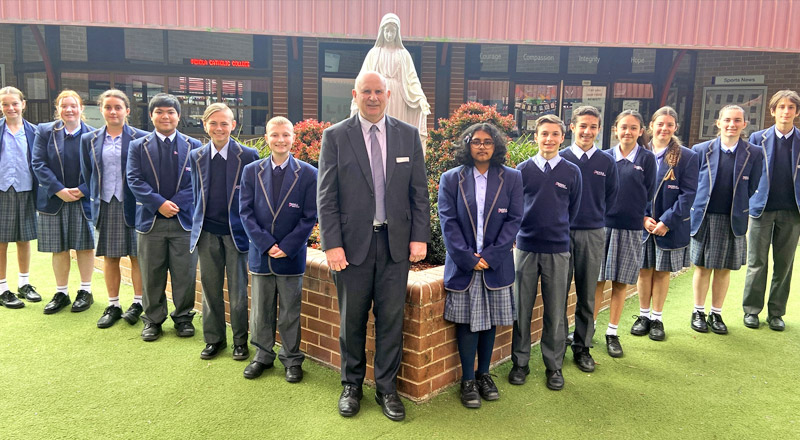 We look forward to welcoming you to our college and encourage you to take a tour, where you can personally experience the great climate for learning and outstanding facilities that enable our students to thrive and succeed.
Penola Catholic College is a Year 7 to Year 12 co-educational school with a strong reputation for quality student learning that empowers students to be aspirational and successful in attaining their life goals.
Discover what learning at Penola looks like by browsing our latest news articles and social media posts.
What we offer
There are many reasons why families choose Penola Catholic College. The snapshot below will assist you in making the choice to join our caring learning community.
A welcoming and supportive community
Our college is focused on the needs of young men and women in a contemporary world to ensure they have opportunities to become resilient, highly capable learners with a growth mindset and who continuously build their own capabilities.
A welcoming and supportive community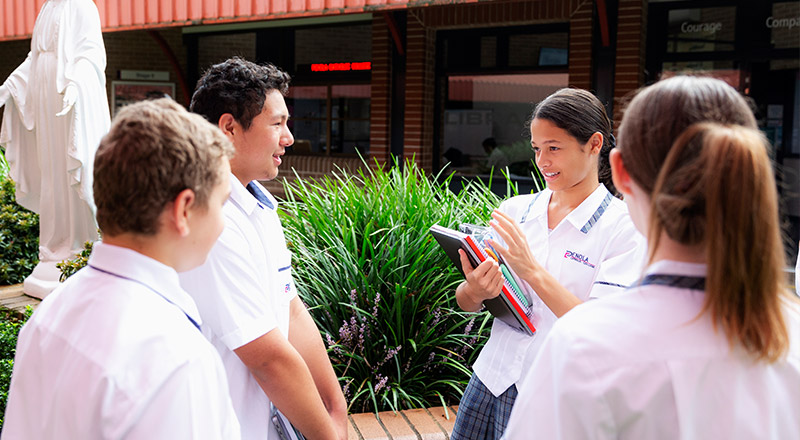 Passionate teachers who care
Inspired learning starts with highly motivated and professional teachers. Our teachers make each student feel valued and safe, and help them strive towards excellence and be the best learners they can be.
Passionate teachers who care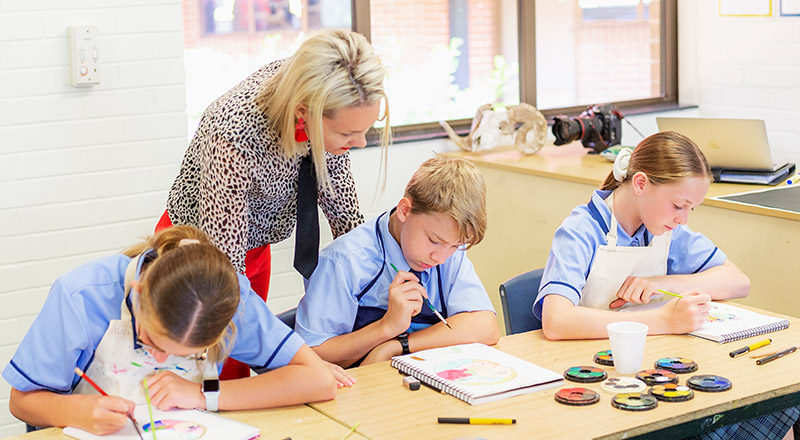 Personalised learning
Each student's unique strengths and needs guide the design of the learning opportunities we provide. Our diverse and engaging range of learning pathways ensure all students are challenged to reach their potential. We offer Vocational Education and Training, accelerated courses and a virtual learning platform.
Personalised learning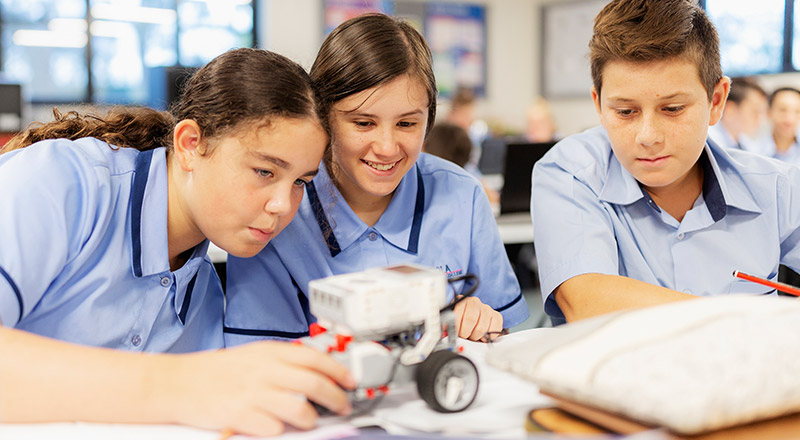 Integrated STEM
Penola Catholic College is one of 13 schools from around Australia to develop and integrate STEM projects into our curriculum. STEM challenges and equips students with Science, Technology, Engineering and Mathematics (STEM) skills to solve authentic problems for the complex world around them.
Integrated STEM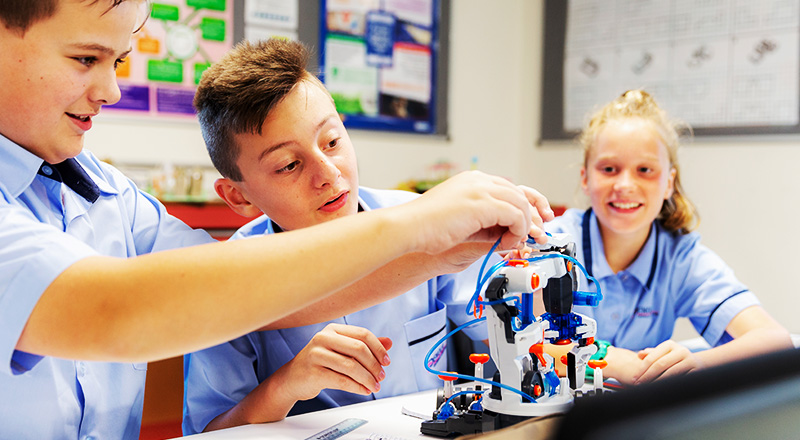 Opportunities beyond the classroom
We believe it is important for students to pursue interests to find what they are passionate about. Our college gives them exposure to a range of exciting opportunities to unlock their creative potential, develop a talent or follow a passion.
Opportunities beyond the classroom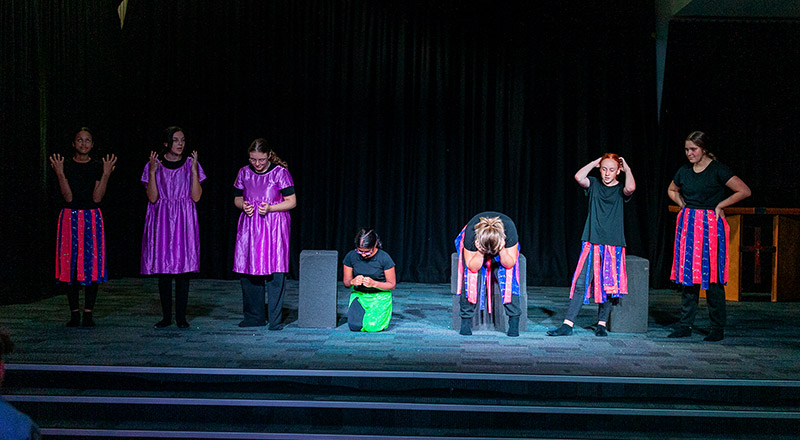 Faith-based education
Penola is a great place for students to grow in faith and learning. We walk in the footsteps of St Mary of the Cross MacKillop, Australia's first Saint. Our students are engaged in a diverse range of learning experiences that encourage the formation of courage, compassion, integrity and hope.
Faith-based education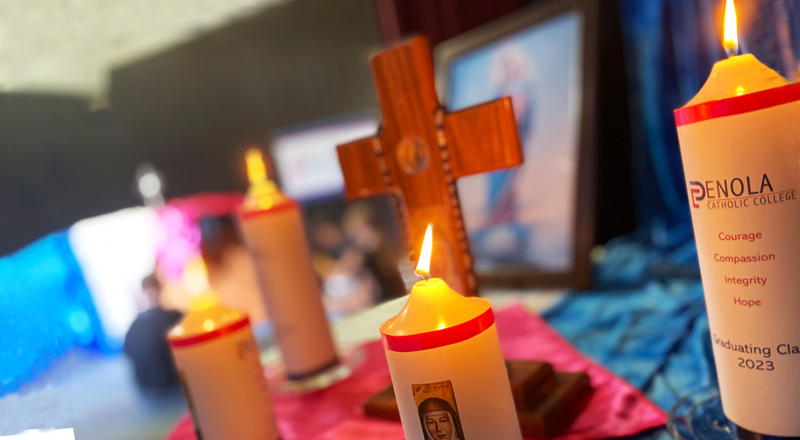 Quality schooling that is affordable
We keep our fees as low as possible so that all families have the opportunity to access a high quality Catholic education. Significant discounts apply for siblings. Ask about our flexible payment plans.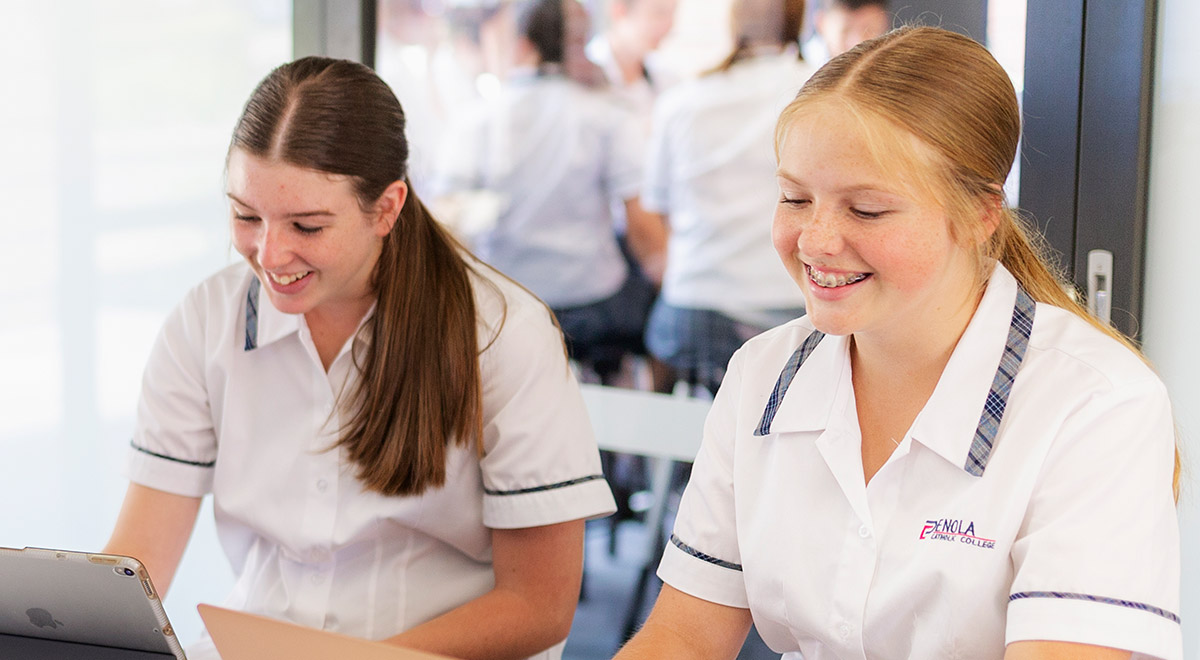 "I am forever grateful for my time at Penola and for the amazing teachers that have not only helped to make me a better person, but a much more confident one too."
Mackenzie Brown (Penola graduate)
Other reasons to choose our school
Our supportive and welcoming community promotes harmony and quality learning.
Our BECOME careers education program helps students develop goals for a bright and successful future.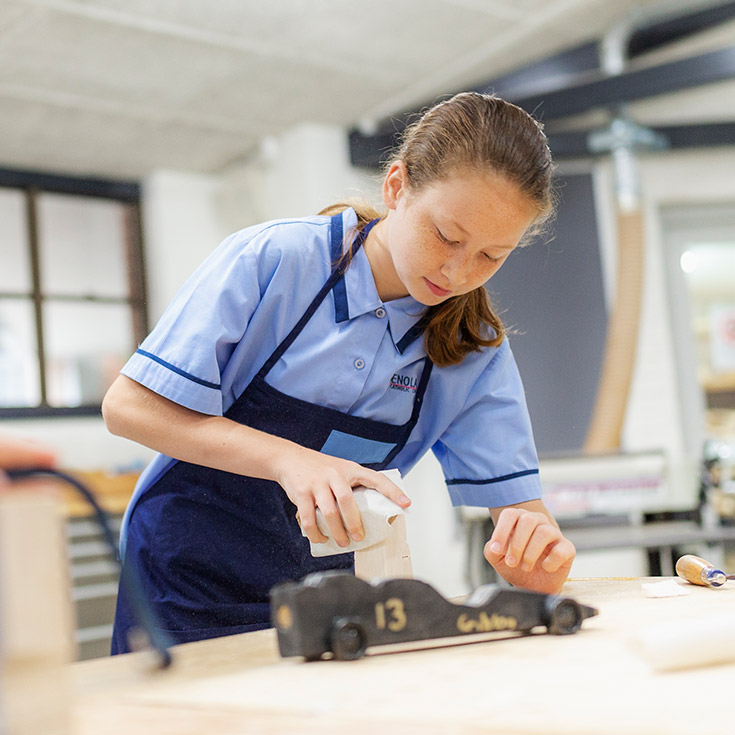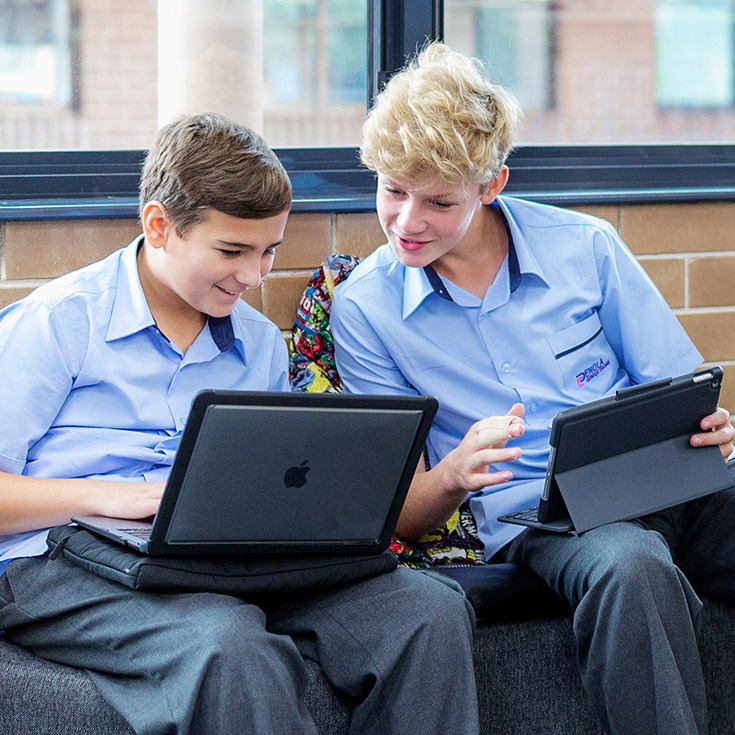 Exceptional creative arts opportunities to develop and showcase students' talents.
Subject selections that can lead to early entrance to selected universities.
Support programs for students with additional learning needs.
Outreach initiatives that develop students' spirit of generosity and compassion.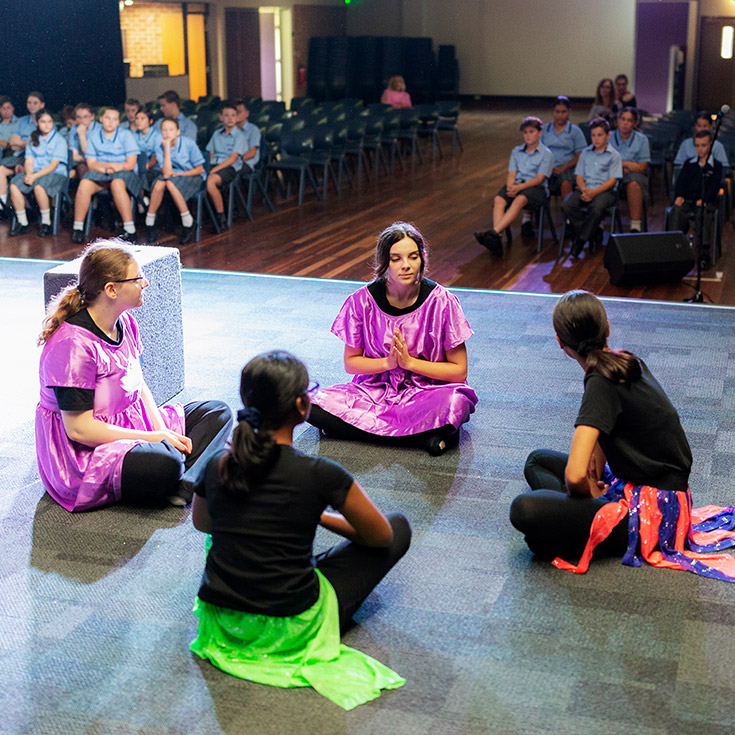 Thank you for your interest in enrolling at Penola Catholic College
Families seeking enrolment should first complete an expression of interest.
If you have any questions regarding current vacancies, the application process or school tours, please contact our friendly Enrolments team on 4728 8100 weekdays during school hours.
EXPRESSION OF INTEREST
Thank you for your interest in enrolling at Penola Catholic College