2018 Students test their Agricultural skills
31 May 2018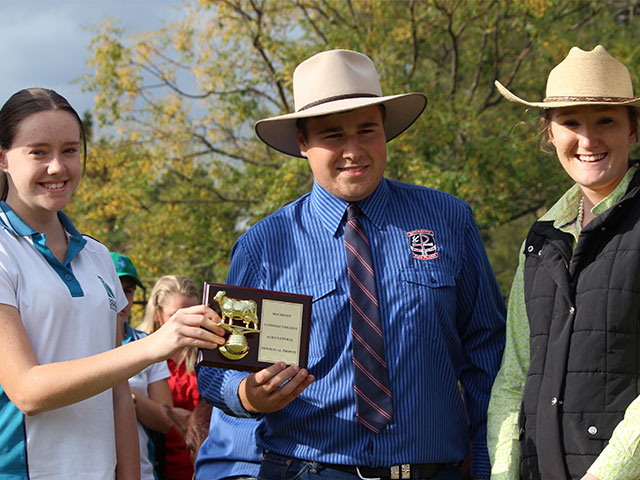 Senior students took the lead in helping organise the first-ever combined Catholic Colleges Agriculture Show recently.
McCarthy Catholic College, Emu Plains hosted the event which saw around 60 senior and junior students from Caroline Chisholm Catholic College, Bligh Park and Xavier Catholic College, Llandilo participate.
McCarthy Primary Industry teachers, Nadine Sibbald, said the show gave the students the opportunity to develop skills in washing, grooming, handling, parading and judging beef cattle. They then competed in judged events to practise the skills they had learnt.
"This was a great opportunity for the students to experience peer-to-peer teaching," Mrs Sibbald said. "The senior students got to practise their mentoring skills and lead the junior students in helping them develop their skills with beef cattle."
"We also decided to participate in Western Sydney University Unischools Steer Comp, where students are given up to 100 days to raise a steer,'' she said.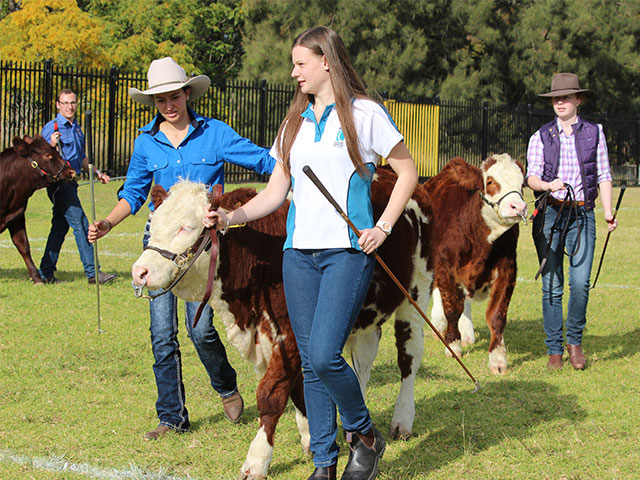 "When we decided to do this, our Principal Tania Cairns advised us to put a call out to other schools to see if they also wanted to participate. We then decided it would be a good idea to have our own Agricultural Show!''
The overall champion student for the parading category show was Nicholas Psathas with first in the heat's going to Liam Hall and Nathan Gregory (Seniors) and Nicholas Psathas and Nicholas Dura (Juniors).
The overall champion for the judging category was Caroline Chisholm student Bailey Mitchell. Chris Dixon won the seniors category.
The training sessions during the day were led by the senior students. McCarthy student Skye Baxter played a key role in organising the event.
Special presenters for the day were Nikki Vaughan and Nicholas Hareszceuk from Double n Cattle Company and Tahlia Chandler from Sunset Park Livestock. Wairake and Babana Stud Cattle Studs provided the red poll heifers and cows for use on the day.